Must-Have Tools for Credit Union Fraud Prevention
Credit unions have been increasing their presence in housing. In fact, they have more than quadrupled their share of total mortgage market volume in the last nine years, according to the National Association of Federal Credit Unions.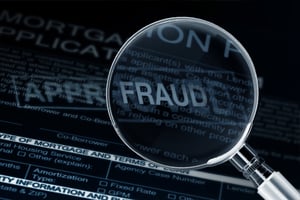 With this rapid growth comes the difficult and time consuming job of processing loans for purchase or re-finance and there is the need to verify property and ownership information that is submitted on a loan application to make sure that it is complete and accurate. The focus must be on preventing credit union fraud rather than dealing with it after the fact.

Credit unions took a collective hit from the housing crisis when a handful of so-called "corporate credit unions" collapsed under the weight of their investments in low-quality mortgage backed bonds. Fraud on the part of homebuyers and mortgage brokers helped make the mortgage crisis more serious. Mortgage applications were not checked for accuracy as well as they should have been — even in the credit union industry. Many mortgage officers did not have the tools to verify that the borrower was not fully disclosing all of their assets and liens, nor could they identify potentially bad or fraudulent loan actors.